ST-8 Lymphatic Drainage Therapy
Enhance lymphatic drainage and the extraction of waste material inside the cells.
ST-8 Lymphatic Drainage: Refresh Your Health and Vitality
Introducing the Biologix Center for Optimum Health's cutting-edge ST-8 Lymphatic Drainage Therapy. This standalone therapy is specially designed to promote the body's innate healing capacities by employing a powerful, four-in-one mechanism that targets both cellular health and the lymphatic system.
Empowering Your Health with Multimodal Therapy
ST-8 Lymphatic Drainage is a progressive therapeutic method that ingeniously combines the benefits of four different treatments in one powerful machine, namely:
Cold-Gas Photon Therapy: This segment of the treatment focuses on transforming old, gelatinous lymph fluid into a more liquid state, promoting efficient lymph flow and toxin removal.
Rife Frequencies: This frequency-based approach aids your body in eliminating harmful microbes while restoring health and vitality to your tissues.
Transdermal Ozone: Delivering an increased amount of oxygen directly to your tissues, this therapy supports tissue healing and overall wellness.
Scalar Wave Generation: This avanced technology supports cellular rejuvenation, enabling cells to regain their form and enhance communication, vital for optimal body function.
Who Can Benefit from ST-8 Lymphatic Drainage?
ST-8 Lymphatic Drainage Therapy has broad applications, making it a valuable option for those seeking to boost their health and well-being. It's especially beneficial for individuals who:
Are looking to support their body's natural detoxification processes
Want to improve their lymphatic system functionality
Are in need of enhanced cellular health
Seek to combat pathological microbes and boost tissue health
Desire increased tissue oxygenation
Harmonizing ST-8 Lymphatic Drainage with Your Treatment Plan
At the Biologix Center, we recognize the power of a multi-faceted approach to health. Our ST-8 Lymphatic Drainage therapy, while potent on its own, can also complement and amplify the effects of other treatments in your personalized plan. Whether you're enrolled in our comprehensive Chronic Illness Treatment Program or the Total Body Cleansing & Renewal Program, ST-8 can be synergistically incorporated to further boost your body's healing response and detoxification processes.
However, we understand that flexibility is key to addressing the diverse health needs of our patients. For this reason, ST-8 Lymphatic Drainage is also available as a standalone therapy, offering a targeted way to enhance your lymphatic system's functionality, support detoxification, and improve cellular health outside of our main treatment programs.
ST-8 Cost and Scheduling
Each session of ST-8 at the Biologix Center is priced at $160.00. Our sessions typically last for 30 minutes.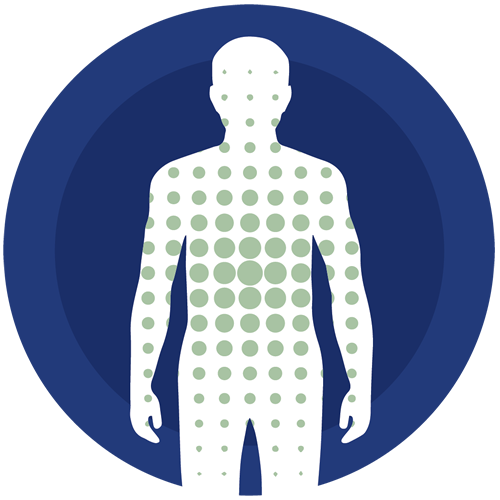 Ready to Explore the Power of ST-8 Lymphatic drainage Therapy
At the Biologix Center for Optimum Health, we are here to empower you on your health journey. If you are considering ST-8 Lymphatic Drainage Therapy, our expert medical team is ready to guide you and answer any questions you may have. Contact us today to schedule your therapy session and begin the next stage of your health journey.
What does your blood look like? Find out in real-time with Live Blood Microscope Analysis.
We are now providing on-demand and pre-scheduled lab testing services, including our unique live blood microscope analysis. This specialized analysis allows you to get a firsthand look at the state of your blood, helping you understand your health from a deeper perspective. To schedule Your Live Blood Microscope Analysis, call: (615) 680-9700
Individual Therapies Are Available at The Biologix Center for Optimum Health!
We are excited to announce that individual standalone therapies are now available to our patients! These therapies, such 10-Pass Ozone Therapy and Hyperbaric Oxygen, can be tailored to meet your unique health needs. As part of our commitment to personalized care, we invite you to contact our Patient Care team to discuss these innovative treatments further. They will guide you on how these therapies may benefit your health and assist in scheduling your appointments.
Want to learn more about our unique, all-inclusive clinical program?
Jumpstart your body's ability to fight chronic disease with our intensive, two-week clinical program offering the most thorough diagnostic assessments and comprehensive treatment methods available today!
Develop a personal relationship with your doctor as he or she applies the best of every healing technique we have to offer to your unique case in multiple, one-on-one treatment sessions.
Our initiative has resulted in thousands of success stories and we look forward to adding yours!